Love In the Name of Christ of the Kenai Peninsula is an inter-denominational Christian organization that works with churches and agencies in the area to provide assistance to our neighbors in need.
We rely on many Churches throughout the Kenai Peninsula to serve the neighbors who are in need.  We thank you all for partnering with Love INC and consistently pray for you.
Ways to help with the Love I.N.C. mission:
Volunteer
Church Ministry
Begin a "Gap" Ministry
Financial
Prayer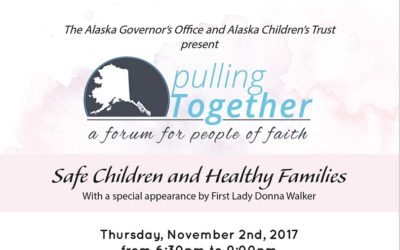 Love INC of the Kenai Peninsula is honored to be hosting a forum for faith leaders and those working with children and youth on November 2nd. The focus for this forum is "Safe Children and Healthy Families" and the effects of Adverse Childhood Experiences (ACEs). Attached you will find an invitation from the Office of Governor Bill Walker and a flyer about the event. Please feel free to share this with your contacts and invite them to attend with you.
read more