About Love Inc
Love In the Name of Christ of the Kenai Peninsula is an inter-denominational Christian organization that works with churches and agencies in the area to provide assistance to our neighbors in need.
Church Partners
We rely on many Churches throughout the Kenai Peninsula to serve the neighbors who are in need.  We thank you all for partnering with Love INC and consistently pray for you.
How to Help
Ways to help with the Love I.N.C. mission:
Volunteer
Church Ministry
Begin a "Gap" Ministry
Financial
Prayer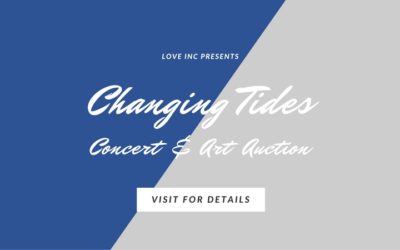 Love INC Concert & Auction Tickets are now available! Featured musicians include Svetlana Velichko, Tomoka Raften, Ashley Curtin & Robert Thompson.
Adults ~ $20.00, Children under 12 ~ $10.00.
read more