Love In the Name of Christ of the Kenai Peninsula is an inter-denominational Christian organization that works with churches and agencies in the area to provide assistance to our neighbors in need.
We rely on many Churches throughout the Kenai Peninsula to serve the neighbors who are in need.  We thank you all for partnering with Love INC and consistently pray for you.
Ways to help with the Love I.N.C. mission:
Volunteer
Church Ministry
Begin a "Gap" Ministry
Financial
Prayer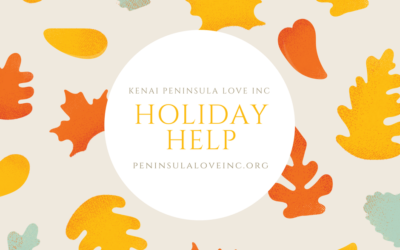 Love INC has many things going on for the holidays. I am going to start by announcing that Love INC is working together with Birch Ridge Community Church to "Share the Love" event. This will help everyone involved in meeting the needs of our families on the Kenai Peninsula. We will be taking donations of food and toys. We plan to host a store for children to shop for their parents.
read more